Located in the picturesque village of Dunster in Somerset, England, Dunster Railway Station is a charming stop on the West Somerset Railway. This historic station has a rich history dating back to the late 19th century and is a popular destination for tourists and railway enthusiasts alike.
Dunster Station was originally built in 1874 by the Minehead Railway, which later became part of the West Somerset Railway. It served as an important transport hub for the local agricultural industry, with farmers using the railway to transport their goods to market. Over the years, the station has undergone several renovations and restorations, but it has managed to maintain its Victorian-era charm.
One of the standout features of Dunster Railway Station is its stunning station building. The building is a beautifully preserved example of Victorian railway architecture, with ornate brickwork, intricate ironwork, and a distinctive clock tower. The building was restored to its former glory in the 1990s, and today it serves as a museum and gift shop.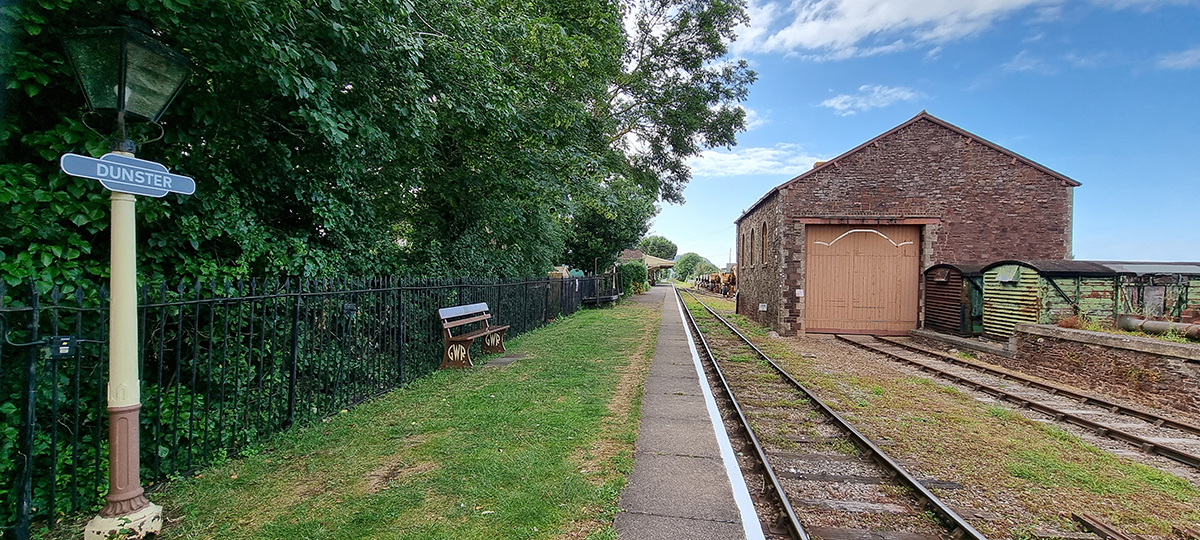 In addition to its charming station building, Dunster Railway Station is also known for its stunning location. The station is situated on a gradient, which provides breathtaking views of the surrounding countryside. Visitors can enjoy panoramic views of Exmoor National Park and the Bristol Channel from the platform.
Today, Dunster Railway Station is a popular stop on the West Somerset Railway, which operates steam trains between Minehead and Bishops Lydeard. The station is staffed by volunteers, who help maintain the station and assist passengers. Visitors can visit the gift shop, where they can purchase souvenirs and gifts.
For walkers and hikers, Dunster Railway Station is a popular starting point for exploring the nearby Exmoor National Park. The Dunster station shop also stocks a range of Hornby Train toy items, also visitors can learn about the history of the West Somerset Railway and the local area.
In conclusion, Dunster Railway Station is a must-visit destination for anyone interested in railway history or Victorian architecture. Its stunning location, charming station building, and rich history make it a unique and memorable stop on the West Somerset Railway.